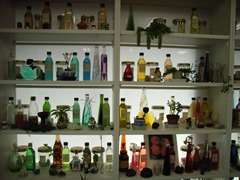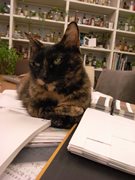 CIHON TEC, the Botanical Power Specialist
CIHON TEC uses a unique technique "Botanical Dye" to dye our yarns with rose extract. We are always reminded of witches when we talk with the people of CIHON TEC, because they know all the magical powers of plants and herbs.
(The beautiful cat in the photo is the company mascot, Kohaku)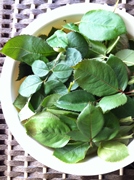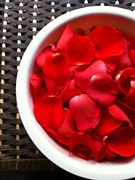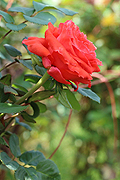 Extracts from Petals, Leaves and Stalks
Six different colors extracted from three different parts of a rose – petals, leaves and stalks – dye our yarns beautifully.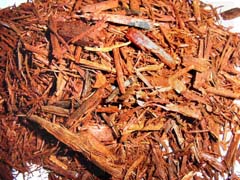 A magic wood with full-gamut of colors
We use logwood to dye the organic wool in this collection. A logwood is a Latin American-grown papilionaceous (pea family) tree and has a special feature of producing ANY color including black. Its colorant is extracted from the center layer and different color phase can be produced by pH control. Black keyboards on the piano, the red on Gibson guitars, Horatio Nelson's marine jacket and Napoleon's frock coat were said to be dyed with logwood back in the days when there was no chemical dye.
CIHON TEC's Own Unique Technology "Botanical Dye"
"Botanical Dye" is a totally new way of dyeing using natural dye and 1~3% of harmless dyeing auxiliary, with its greatest characteristic enabling tough (better color fastness) and vivid colors which cannot be produced from conventional natural dye.
⇒ Click here for more information

More information on CIHON TEC website  Facebook